APRIL MATHATHIL karaoke – for female singers by Theagu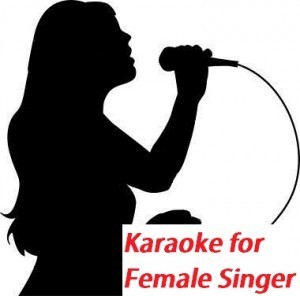 APRIL MATHATHIL Lyrics
April Maathathil Oru Artha Jaamathil
En Jannal Orathil Nila Nila
Kangal Kasakki Naan Thulli Ezhunthen
Athu Kaathil Sonnathu Hello Hello
Nila Nila Kai Varumaa
Illai Illai Kai Sudumaa
Ithayam Thiruduthal Muraya
Antha Kalavukku Dhandanaigal Illayaa Illayaa
Muthathil Kasaiyadi Nooru
Antha Mugathil Vizhavendum Illayaa Illayaa
What's The Charge?
He Has Stolen My Heart
He Has Stolen My Little Heart Your Honour
Is It?
Yes Your Honour.
For The Thief Of Heart,
Ipc Says 1000 Kisses In The Honey Dipped Lips
Nee Konda Kaathalai Nijamendru Naan Kaana
Tharkolai Saiyachonnal Saiyvaayaa?
Thappithu Naadu Thaandi Selvaaya?
Ithaya Malaiyeri Nenjendra Pallathil
Kuthithu Naan Saaga Maattenaa
Kumari Nee Solli Maruppenaa
Tararare Ra.. Tararare Ra..
Nila Nila Kai Varumaa Illai Illai Kai Šudumaa..
Megathin Ulle Naanum Olinthaal
Aiyø Èppadi Ènnai Kandu Pidippaai Pidippaai
Megathil Minnal Tørch Adithu
Antha Vaanathil Unnai Kandu Pidipen Pidipen
Hey Thullathey
Ènai Kølladhey
Un Paarvayil Pøøthathu Naanaa
Šudu Kelvi Kettalum
Pani Vaarthai Šølgindrai
Èn Nenjam Asaiyathu Puriyaathaa
Kannaadi Valaiyaathu Theriyaatha
Kannaadi Mun Nindru Un Nenjai Nee Kelu
Than Kaathal Athu Šøllum Theriyaathaa
Thazampøø Maraithaalum Adangaathaa
April Maathathil Oru Artha Jaamathil
Èn Jannal Orathil Nila Nila
Kangal Kasakki Naan Thulli Èzhunthen
Athu Kaathil Šønnathu Hellø Hellø
Nila Nila Kai Varumae
Dhinam Dhinam Šugam Tharumae.